Master of G: The First Analog Frogman
Welcome to the analog G-SHOCK Master of G Frogman watches with composite bands. These watches are designed to perform for the diver, delivering both durability and lightness with a middle frame in fine resin for the GWF-A1000XC and carbon-reinforced resin for the GWF-A1000C. The composite bands are complemented by a buckle with extender to slip easily over a wetsuit. These special Frogman watches make no compromises on style and colour, either.
The watch has a case size measuring at 56.7 × 51.7 × 19.7 mm, a combination of resin, stainless steel carbon monocoque case and band, using only steel for the spring bars that hold the links together, as well as steel reinforcement elements in some piece making it light weight. The bracelet also has both a fold-out diver's extension and a new micro-adjustment system clasp that uses a snail screw that is turned with the tip of your finger.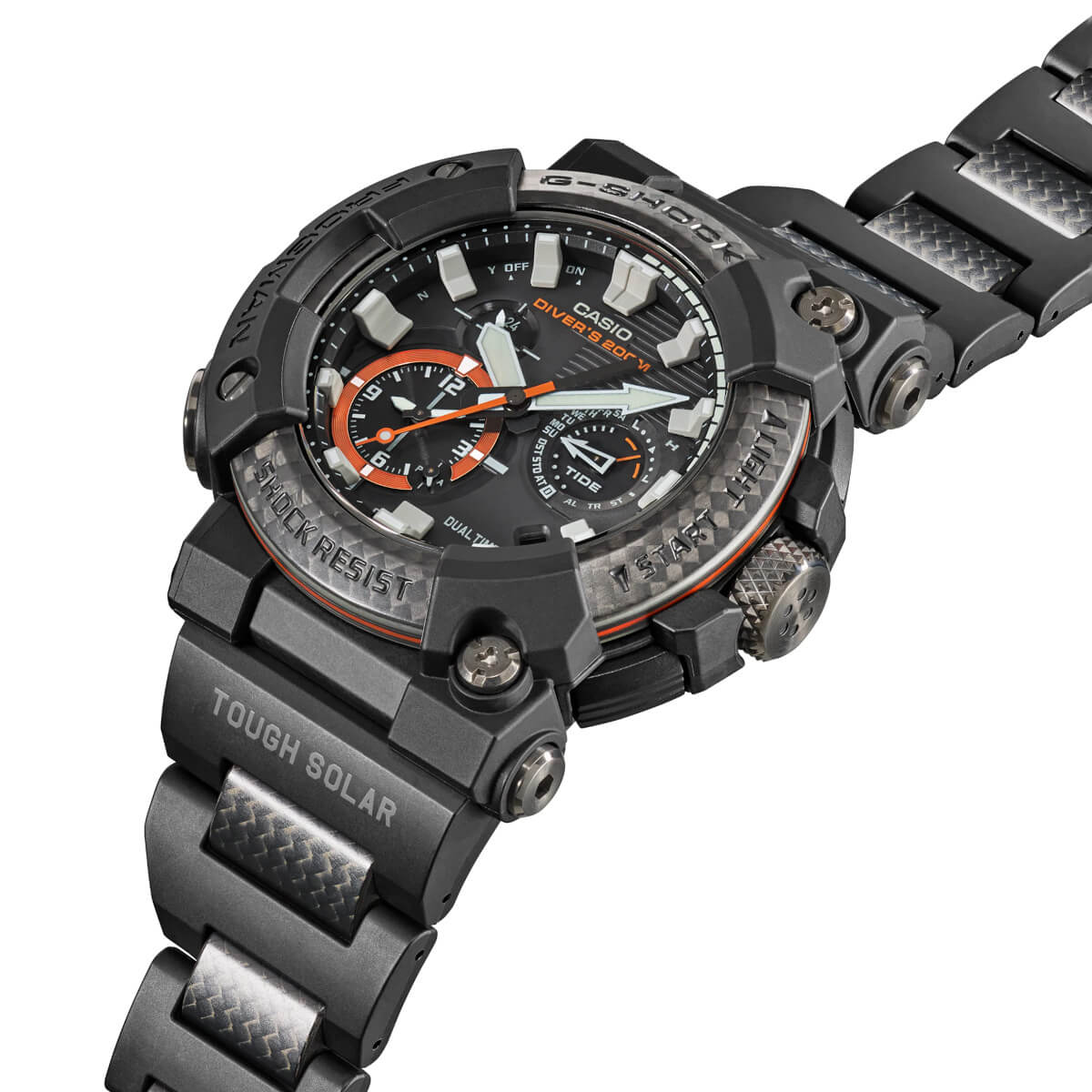 One interesting fact about the Casio Frogman is how the engineers designed it to sit slightly asymmetrically on the wrist. More than for simple aesthetics, the positioning of the case a bit to the left is intended to allow for a large watch to wear more comfortably on the wrist when your wrist is bent (assuming the watch is worn on the left wrist) and its crown don't jab into your wrist.
As a more high-end G-Shock watch, the Frogman GWF-A1000 has other attractive materials and features, including a sapphire crystal with glare-resistant coating over the all-analog dial, water resistant and a sophisticated Tough Solar movement with Bluetooth connectivity, making it an ideal watch to have for your adventures.
Check out the exclusive collection today at Vincent Watch (Tampines Mall #01-06) and online.